Guide
The Ultimate Guide to Building Your Hyperautomation Tech Stack

Which hyperautomation tools should be included in your tech stack to stay competitive?

View the German version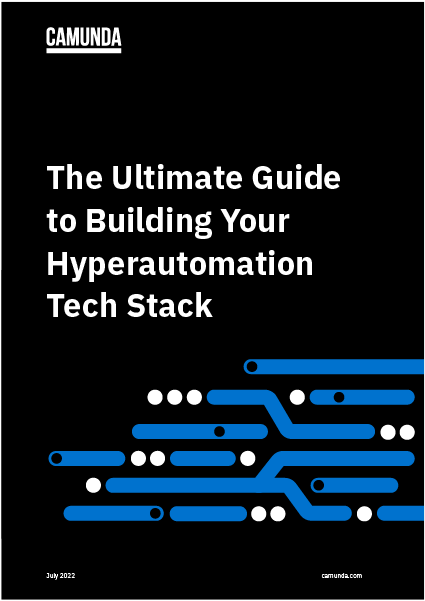 Developers are under immense pressure to deliver innovative solutions that give their organization a lead over the competition.
They also need to keep their current applications running smoothly. Each new request becomes a balancing act that requires translating business strategy into what's technically possible.
This challenge puts skilled developers in a great position. Being central to key initiatives exposes you to a range of business problems —and the opportunity to discover new technologies to accomplish lofty goals.
As organizations adopt automation Centers of Excellence, they seek to understand and leverage the vast array of technology that will enable their success.
Download this guide to understand:
The challenges and opportunities hyperautomation creates for developers
Why successful transformation relies on orchestration
Common hyperautomation technologies (and how they differ)