Article
Process Automation and RPA - friend or foe?

Discover the role of RPA in the process automation stack and highlight any possible risks.

Link zur deutschen Version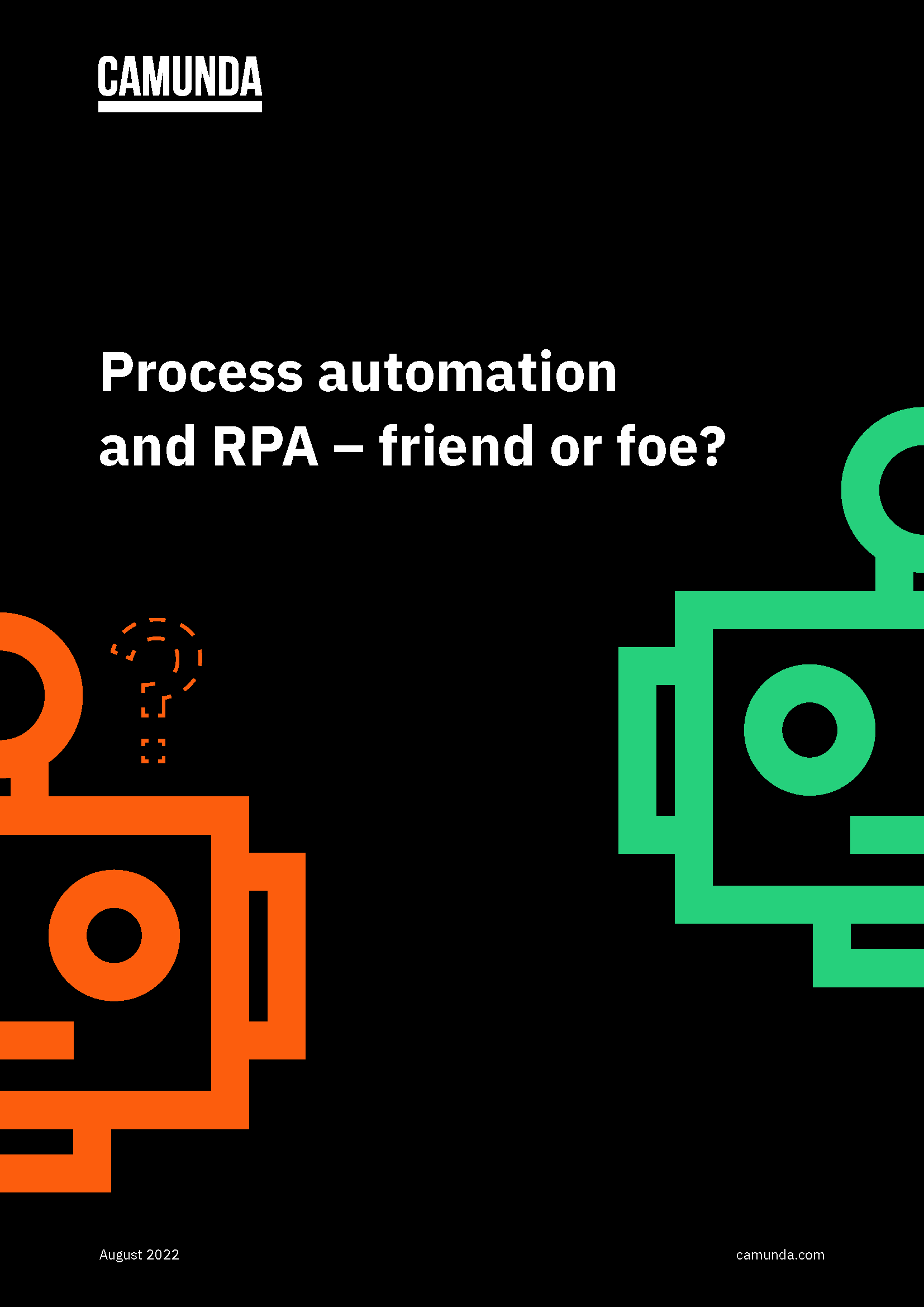 There's been a lot of hype about Robotic Process Automation (RPA). However, RPA is often likened to process automation; equating the two can be a consequential mistake.
RPA solutions provide organizations with a way to upgrade their legacy applications to efficient and modern automated workflows.
However, like all tools, RPA solutions pose a risk when they are used incorrectly. Incorrect use can cause setbacks and dangerous engineering cycles that quickly create larger challenges.
Breaking down the true definition of RPA as compared to process automation in general, allows for a deeper understanding of the solution as whole. Separating the correct uses from incorrect uses allows organizations to find success instead of failure when implementing RPA solutions.
Download this article to learn:
The proper and improper uses of RPA as a tool
How RPA fits into end-to-end processes
Real world examples of ways that RPA can be used effectively