Whitepaper
Automating 'Real World' Workflow Patterns
Because in the Real World, The Unexpected Happens

Jason Bloomberg, President, Intellyx

Link zur deutschen Version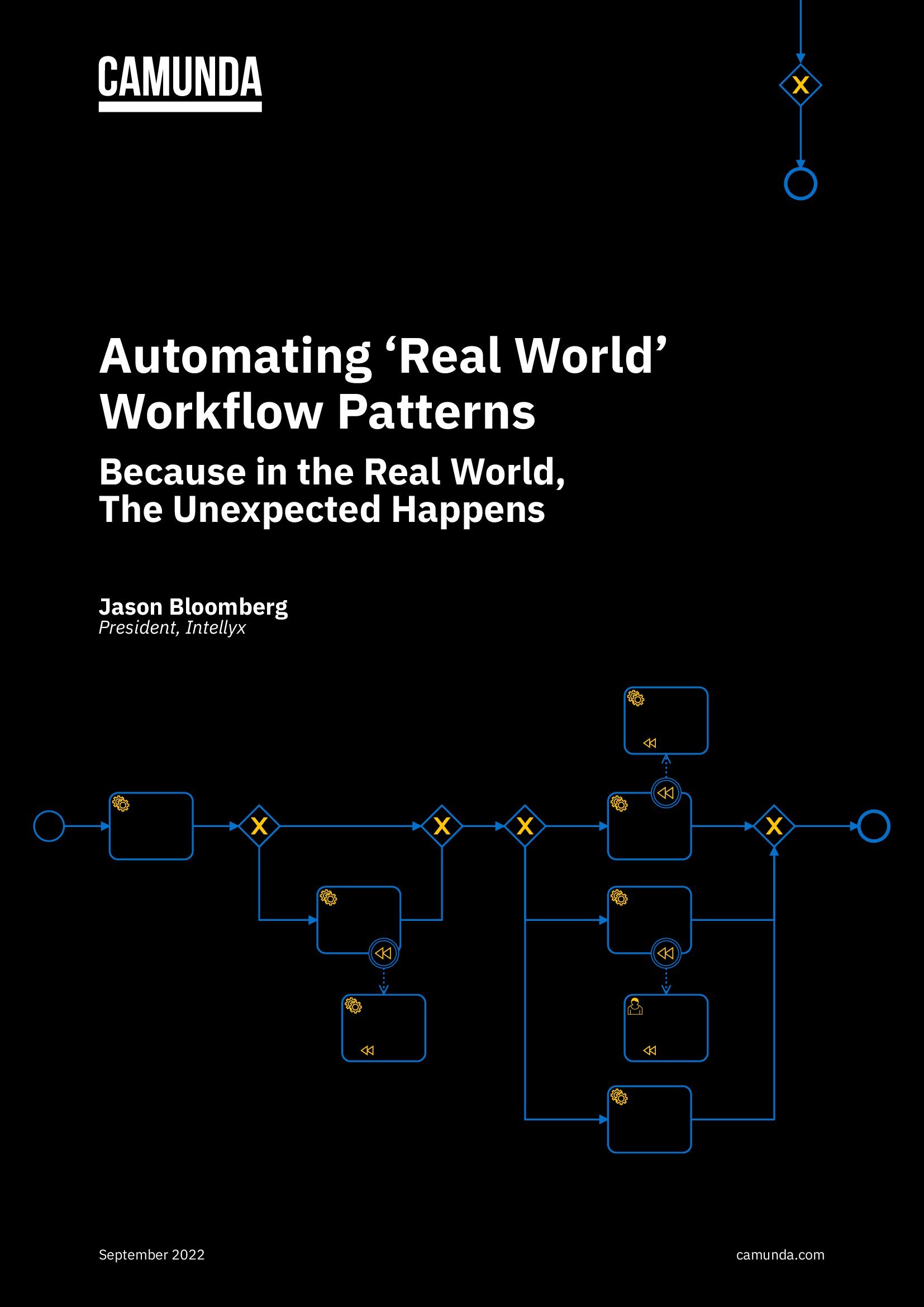 Choosing to implement a broader part of the BPMN standard avoids limitations in today's customer-focused digital world.
People have been met with the challenge of finding a way to build applications using models instead of code for a long time.
The creation of Business Process Model and Notation (BPMN), while a long time coming, solved the complex issue of bringing ease of use to process creation.
Real-world business process patterns however, need to be built for the unexpected and with the customer in mind. No customer wants to feel as though they are simply part of a process. This whitepaper breaks down the key reasons that digital transformation requires organizations to put a greater focus on their customers.
Download this article to learn:
Process modeling and automation in the real world
Ways that BPMN deals with the unexpected
How Camunda supports an organization's goal of digital transformation