Guide
How to Achieve Better Outcomes with Hyperautomation
Explore benefits, challenges, and real-world examples of hyperautomation

Link zur deutschen Version

Everything you need to know about hyperautomation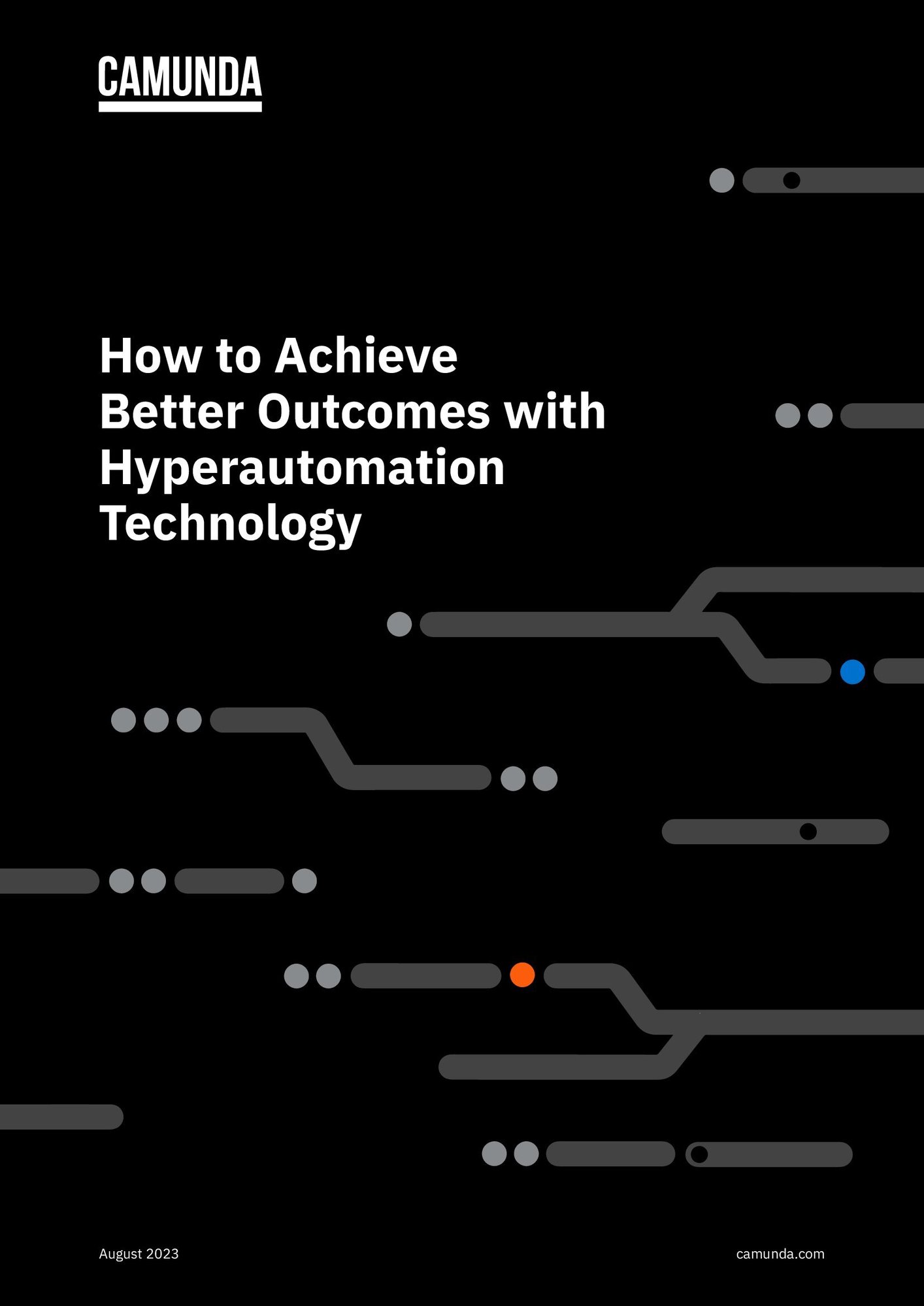 IT teams looking to scale their automation efforts end up implementing multiple automation technologies, tools, or platforms to get the job done.
That is where hyperautomation comes in.
Hyperautomation is a business approach organizations use to vet and automate their processes, and orchestrate the use of multiple automation technologies.
This guide will explore how to use hyperautomation technologies alongside process orchestration to drive better business outcomes.
You will learn:
Benefits of utilizing hyperautomation
Challenges IT teams may face when implementing hyperautomation tools
Real-world examples of when to use hyperautomation
Technologies that will help you achieve business goals