Guide
An Automation Leader's Guide to Process Orchestration
Automation has become a competitive differentiator between organizations but successful implementation is the first key step


Link zur deutschen Version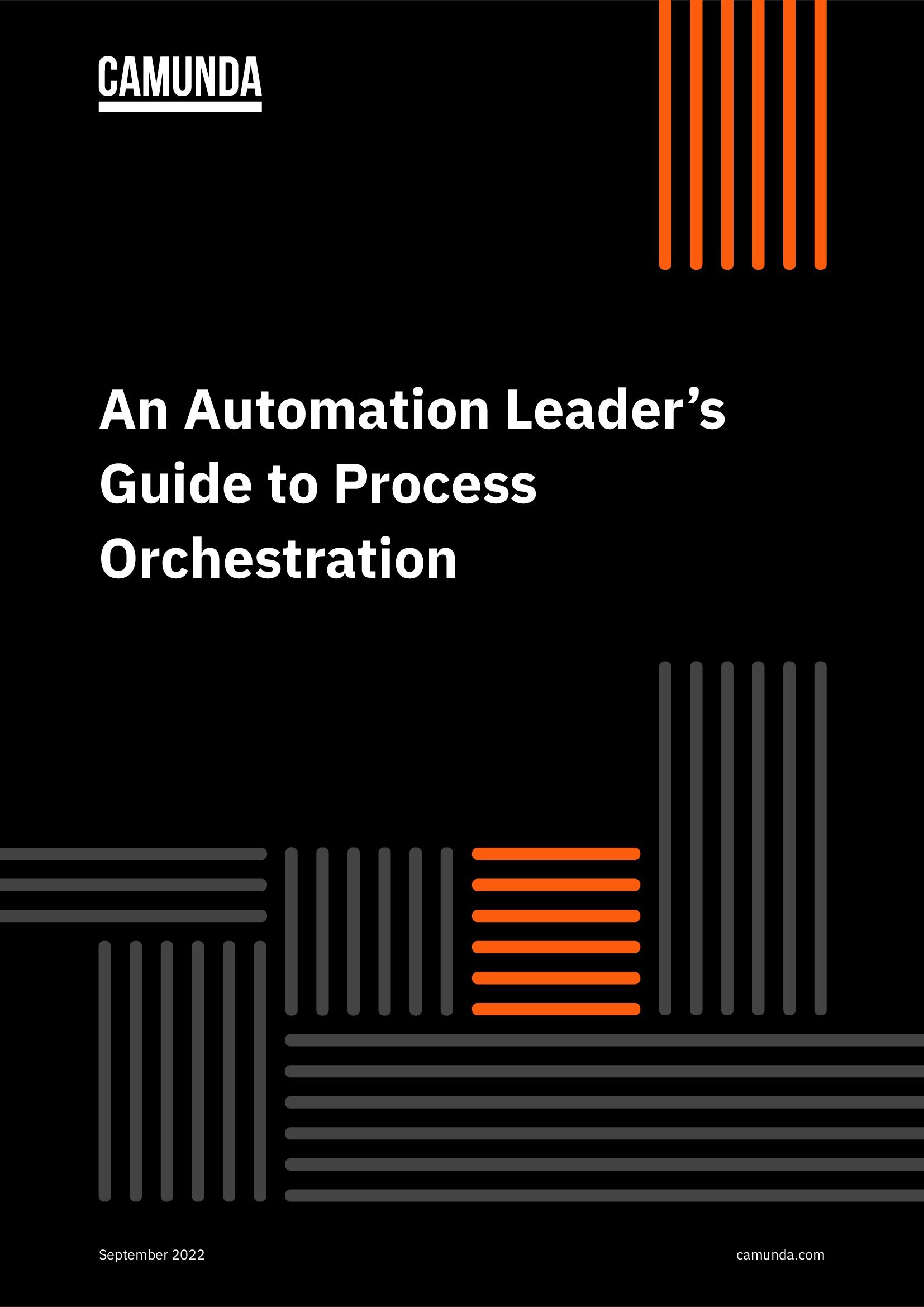 Automation is increasingly becoming critical to business success, and "automation leaders" can be a leading example of successful implementation.
As mentioned in Camunda's State of Process Automation survey, 92% of IT leaders agree that process automation is vital to digital transformation. However only 12% of those IT leaders have implemented automation at anticipated levels.
When processes are left with vulnerable endpoints, such as humans, they get more complicated and create extra room for failure. Implementing process orchestration bridges the gap between the expectations and current realities of automating processes in the majority of enterprises.
This guide shows you how you can use process orchestration to operate more efficiently and effectively and leverage data to continuously improve your processes.
Download this guide to learn:
How to orchestrate a variety of process endpoints
The process orchestration lifecycle
The key to achieving Amazon-level efficiencies