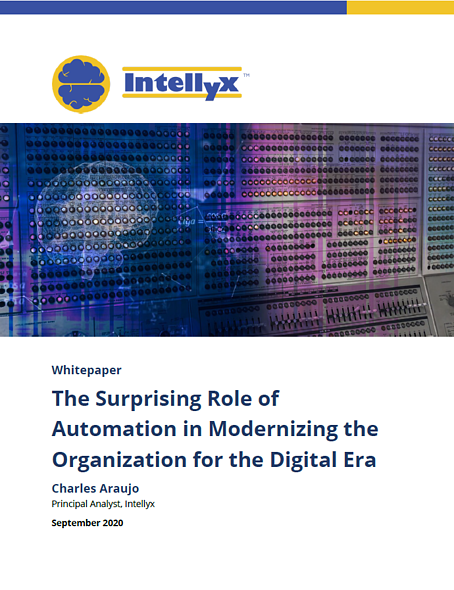 Disruptive pressures continue to force enterprise organizations to adapt and modernize so they can remain competitive in this new, digital era.
It's impossible to imagine taking on this task without leveraging automation tools and technology.
While automation is an essential part of solving the modernization puzzle — it may not play the role you think.
Read this whitepaper and you'll be able to:
Pinpoint the inherent issues with how process automation is commonly understood and used
Explain how legacy thinking can hold your organization back from becoming a modern, digital-first enterprise
Understand automation best practices to reimagine and reinvent how your organization functions
The true essence of modernization is the reshaping of the enterprise for this new era. Download this whitepaper today and transform your organization for the future.