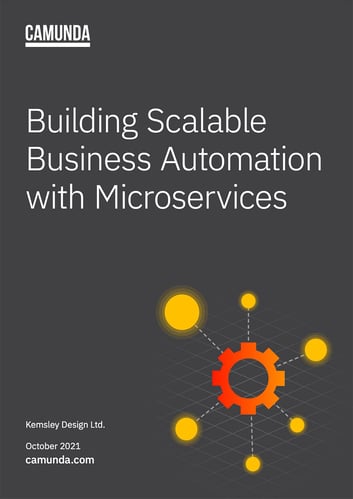 Scalability and agility are two fundamental characteristics of today's digital enterprise.
If you find that your legacy systems and processes are hampering your organization's ability to achieve one or both, it's time to reassess.
In this whitepaper, consultant and process architect Sandy Kemsley compares monolithic and microservices-based business process automation platforms.
She covers use cases for each platform model as well as best practices for migrating from a monolithic architecture to a best-of-breed microservices business automation platform.
This whitepaper also includes:
The fundamental capabilities businesses require from their IT platforms
The current state of monolithic and microservices-based platforms
Monolithic vs microservices architectures
Migrating your monolith to microservices