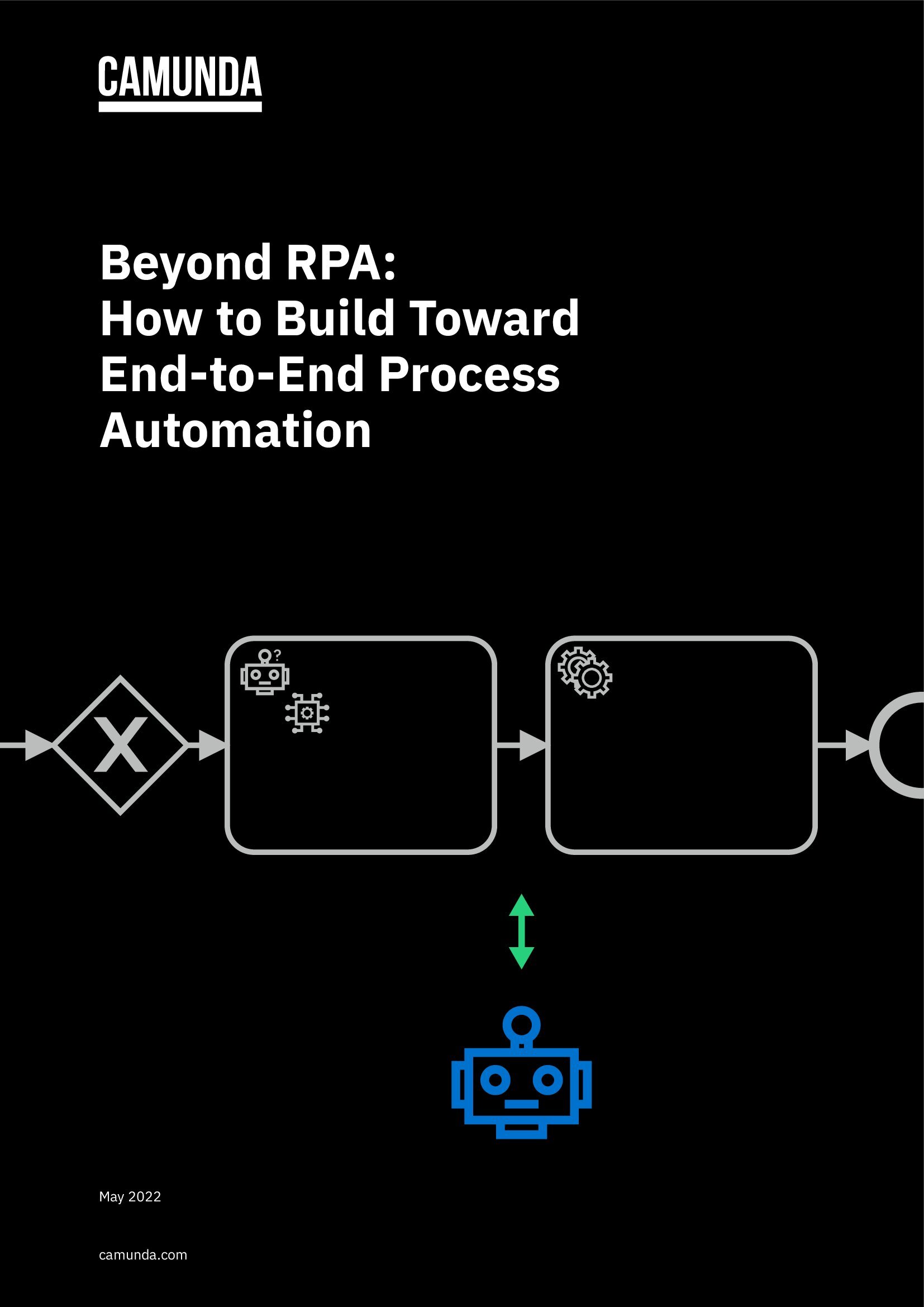 In the wider automation picture, Robotic Process Automation (RPA) plays an important role--RPA Bots can be deployed quickly and deliver an immediate productivity boost, not to mention significant cost savings.
But do these benefits hold up in the long-term?
Download our whitepaper, Beyond RPA: How to Build Toward End-to-End Process Automation to understand where RPA can be most effective and where additional solutions are needed.
What's inside this whitepaper:
Why RPA is well suited for some tasks (but not others)
How to address the challenges RPA tools face as organizations scale
The simple 3-step roadmap to build toward true end-to-end workflows
Plus - a case study on one organization's journey toward replacing RPA bots with APIs