See how likeMagic's co-founder and CTO approaches process orchestration, and how Camunda supports the organization's vision by enabling better business outcomes.
When the international hospitality firm SV Group decided to build and launch a digital hospitality platform in less than a year, they needed to make sure they had the right workflows and technology in place to monitor processes and delight customers. That's why they chose to use process orchestration within their technology stack, and turned to Camunda to help orchestrate those processes.
Robert Blust
Head Of Technology, likeMagic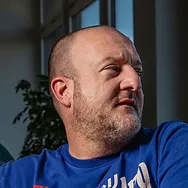 Being an experienced project manager and software developer, Robert understands the demand and build an appropriate solution in respect of methodology and project boundaries.

Try All Features of Camunda Platform 8
Free for 30 Days