#Microservices, #Orchestration, #Architecture

Camunda is a flexible and modern BPM platform compared to other traditional BPM platforms, making it possible to leverage BPM in many powerful integration patterns. In this presentation, I share different possible integration patterns with Camunda and also talk about how these patterns can add structure to data and give a needed boost to machine learning efforts.
Sowmya Raghunathan
Indiana Farm Bureau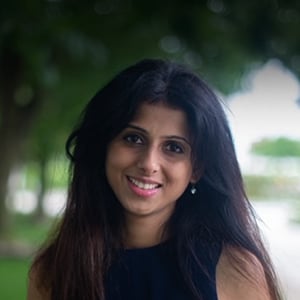 Sowmya Raghunathan is an IT Architect at Indiana Farm Bureau Insurance, based out of Indianapolis, USA. Sowmya currently works with the enterprise architecture team responsible for designing, implementing and supporting enterprise wide IT architecture plans. Before her time at IFB, she previously worked as architect and developer at companies such as Verizon, Wipro, Colorado State. She is originally from India and loves travel, music and running.
Learn more about
Camunda Platform 8