#Java, #BPMN

Suddenly, the Java world is full with promises of new, lightweight runtimes, reducing memory footprint and startup time. Some even promise running Java programs natively – without the JVMs overhead. In this session we will take a look at some of those runtimes, see if we can run Camunda on them, and if we really get a benefit from doing so.
Tim Zoeller
ilum:e informatik AG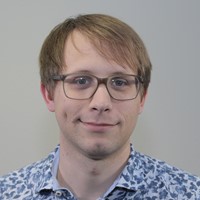 Tim is an IT-Consultant for ilum:e informatik ag. He helps his clients to digitalize their manual business processes with Java and is a co-founder of the Java Usergroup Mainz. In his free time, he accumulates new side projects with Java and Clojure and sometimes even finishes one of them.
Learn more about
Camunda Platform 8