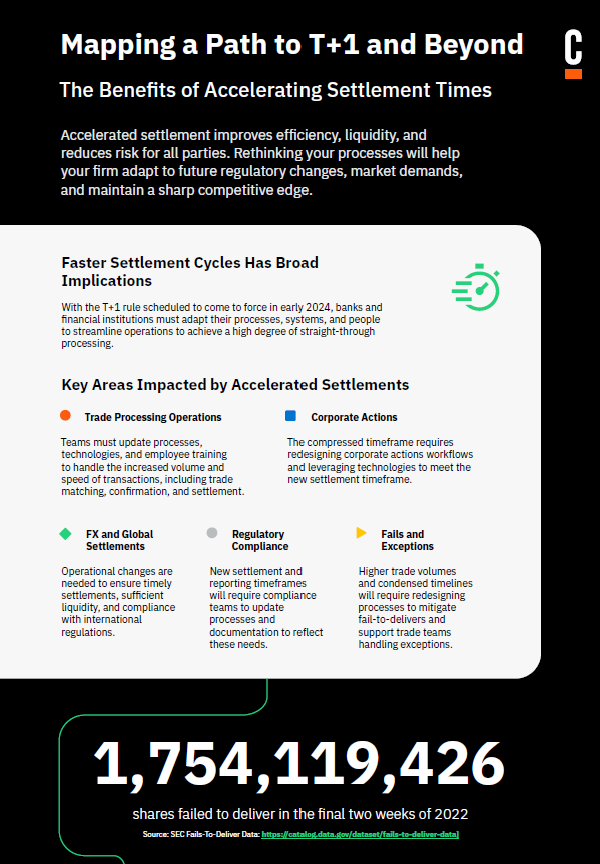 Accelerating trade settlements to T+1 will require reimagining processes across the trade lifecycle.
Securities settlement is often a highly manual process that creates risks, inflates costs, and strains operations. However, moving towards T+1 brings several advantages, such as increasing the stability of financial markets, lowering risks, and improving efficiency and resilience for firms and investors.
Leading banks will take this as an opportunity to fundamentally change their trading processes to adapt to any changes in market conditions, customer expectations, or regulatory requirements.
Download this infographic to learn:
Key benefits the T+1 regulation brings to financial markets
How accelerating settlement times impacts end-to-end processes across the trade lifecycle
Best practices for implementing the necessary changes across your organization