We've organized another Camunda Community Hackday
It's free, and everyone who likes to get hands-on with Camunda's technologies is welcome to join regardless of experience level. If you like coding, this event is for you (no matter which language you like to code in).
Join us solo or with a friend on October 4, from 10AM-5PM in Camunda's Berlin office for a day full of BPMN symbols, process automation, and creativity. The event will happen one day before CamundaCon. Be sure to bring your own laptop and your knowledge about workflows, backend, frontend, and other fun technologies.
The best way to build and learn something is to combine skills. During the event, you'll join a team to solve the Hackday Challenge.
The hacking begins at 11AM. Enjoy around 5 hours of hacking before teams present their final projects. Note that food and drinks will be provided onsite, and a prize will be awarded to the winning team.
Collaboration and connecting with others will be key. Don't miss our 2022 Camunda Community Hackday and sign up now!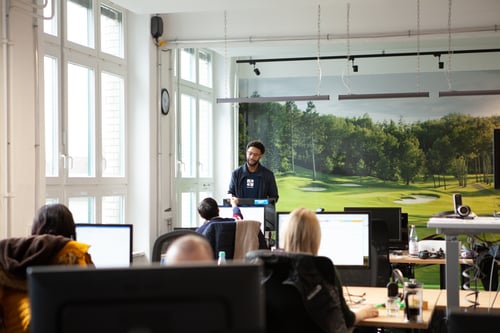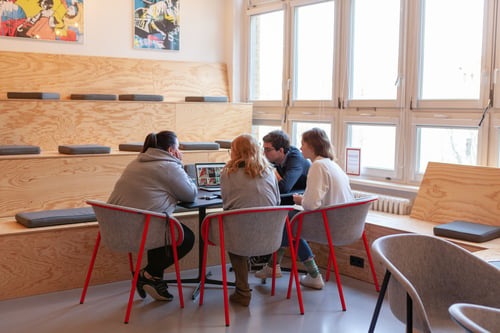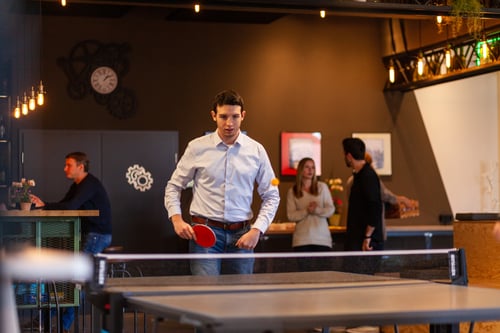 Networking
10AM - 11AM CEST
Kick off: Present the challenge
11AM - 11:30AM CEST
Hacking
11:30AM - 2PM CEST
Hacking
2:30PM - 4PM CEST
Teams' presentations
4PM - 5PM CEST
Take advantage of discounted Deutsche Bahn rate. Book your ticket online now to get the guaranteed lowest price and use sustainable transport powered by electricity generated by renewable resources. Your ticket is valid from October 3, 2022 until October 7, 2022.
Pay as little as 49,50EUR (one-way) with the Event Ticket. Click here for the full range of information about DB's Event Ticket.
Event ticket for a single journey, for use only on one specific connection (subject to availability):
Event ticket for a single journey, for use on all connections (always available):
Second class
49,50EUR
Second class
67,50EUR
First class
80,90EUR
First class
98,90EUR
Camunda reserves the right to cancel or change the event, any advertised presentations or dates at any time, if necessary.